What Classic Camping Beauty is this from 1966?
Although I have done one post for Heavy Metal which is very different to this one, given I have spent the whole of this past weekend in it, and the Heavy Metal topic ended up making me feel really happy, (as did camping this weekend), I had to put this one in because she is one lovely hunk of metal from a very good year!!! She also combined the picnic topic, and I suppose you could include her in multilayer as she can't help but get under your skin and although I did do another thing for all three of the other days topics well hey, she has bits of ivory (well beige grey and ceiling wax red to be exact) so please forgive me for submitting two Heavy Metals today.
It is rust free, has the original wooden interior, full leather upholstery, kitchen and larder, Matching curtains & pillows, original (but new) engine and is just such a beauty?
I like to think of it as a posh picnic hamper!!!

HAVE YOU GUESSED YET?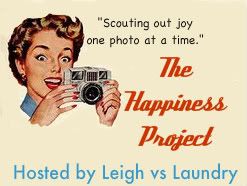 Yes indeed, it is a Classic 1966 VW Splitscreen Camper,
Sundial Model and isn't she a lovely Splitty?!
& as I have been away camping in her all weekend this is rather apt!