I have now developed 3 spools of black and white medium format film using my lovely Rolleiflex and I am slowly getting the hang of it! So lights, camera action.....
It's showtime!
Two self portraits, me and Rolleiflex above and below with my beloved Bill. Anders, Dexter and I just think he is fantastic, and he is. Turns out he used a Rolleiflex too and still has it but needs to remember how to use it!
You will have to wait to see the rest of the photographs I took.... the suspense, the drama (ha, ha).
Well, ok then I will share one more.....
The other side of....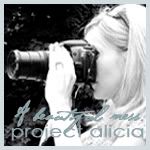 Shapes = Circles (did you spot them?) and Diamonds!